Prof. Dr. Eng. Andrés Fabián Lasagni
Technische Universität Dresden, Fraunhofer IWS, Dresden, Germany
How to enhance the functionalities of surfaces using laser-based manufacturing methods
Structuring surfaces with micro- and nano-scale features enables to modify material properties for enhanced functionalities. High-resolution fabrication techniques and high-throughput processing are crucial for industrial implementation. This talk presents laser patterning technologies, demonstrating rapid and precise tailoring of material surfaces. Application examples and in-line monitoring metrology methods are discussed.
Laser Shock Peening (LSP) is a cold, mechanical process of metal components, which has been developed in the United States in the seventies of the last century. By producing a deep compressive residual stress into the material, LSP improves fatigue life, increase resistance to stress corrosion and cracking/corrosion of treated component.
In this live event, Dr. Rostohar will:
introduce basic principles of LSP, 

explain influences of laser parameters and role of sacrificial layer,

review status in developing new laser systems for LSP 

show some of applications LSP with diode pump solid state Joule level laser system
technical notes from our partners
Browse some of our most recent events.
This selection features a wealth of topics covered by our world-renowned speakers.
Surface Ventures is a not-for-profit organization with a mission to provide monthly webinars and workshops featuring well-established international researchers in the field of surface engineering.
Every month, we will bring you a sector-leading speaker to present the current challenges and future trends in their field.
Our events are free to attend. Forever.
It has never been easier to access the valuable insight of high-calibre academic and industry professionals and engage in valuable discussions surrounding surface engineering.
We are supported primarily by volunteers, looking to make industry discussion more accessible and valuable to all.
Tomasz Liskiewicz
Founder & managing director
Tomasz is Professor of Tribology and Surface Engineering at Manchester Metropolitan University where he acts as a Head of Department of Engineering. He is interested in tribology of engineering surfaces, functional properties of thin films and coatings, Industry 4.0 and biomimetics.
Thawhid Khan
Vice President
Thawhid is a senior research associate of Tribology and Surface Engineering at Manchester Metropolitan University. He is interested in tribology, coatings, machinability of super alloys and advanced materials, and in-situ monitoring of the machining interface.
Samuel McMaster
Event Manager
Sam is a materials scientist at Coventry University and Pillarhouse International. He is interested in using nanomechanical testing methods to predict tribological behaviour across length scales  and the application of tribology and surface engineering to novel research areas.
Shubrajit Bahumik
International Ambassador,
India
Shubrajit is working as an Associate Professor at Amrita Vishwa Vidyapeetham, Chennai India. He is passionate about lubricant tribology, solid lubricants, surface textures, composites and machining tribology.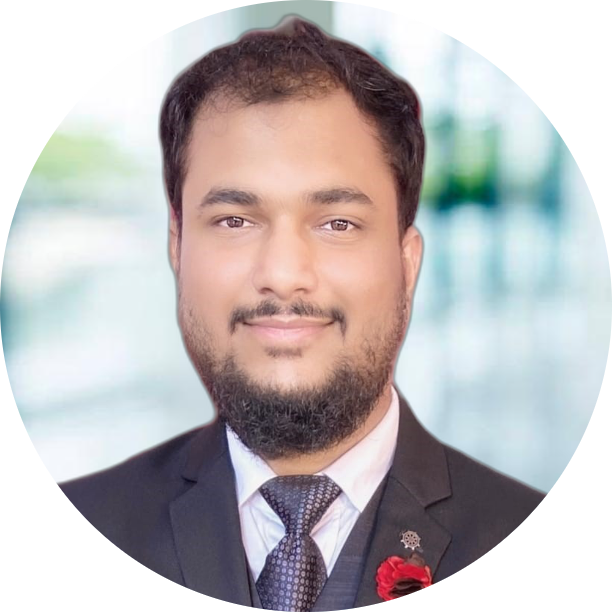 Shahsharif Shaikh
International Ambassador,
Europe
Shahsharif has MSc in Tribology, MBA in Marketing & Operations and BEng in Mechanical Engineering. He is currently working on sustainable lubricants and ionic liquids. He has won prestigious scholarships from the European Union and the United Nations.
Bao Feng
International Ambassador,
USA
Bao is a product manager of precision components at Oerlikon Balzers. Prior to Oerlikon, he served the heavy machine industry as a tribological thin films expert for nearly two decades. He is interested in the innovations and the industrial applications of surface engineering solutions.
Sheyla Santana de Carvalho
International Ambassador,
Brazil
Sheyla received her PhD in Metallurgical Engineering and Materials Science from UFRJ and University of Leeds in 2019. She is interested in the evaluation and monitoring of corrosion in Oil and Gas, materials characterization (SEM-EDS and EBSD) and failure analysis.
Yuki Hirata
International Ambassador,
Japan
Yuki is Assistant Professor of Tokyo Institute of Technology. His research field is to synthesize Diamond-Like Carbon film and its application to tribology. He also interested in science and engineering challenges in global area through international activities.
We would not be able to bring these webinars to life without the help of our wonderful sponsors. Through their generosity, we are able to provide these industry-leading webinars to professionals for free.
We are always looking to work with more sponsors who want to keep this sector thriving. Sponsoring one of our discussions is a great way to get your name out there while supporting the work of many academics around the globe. 
If you are interested in working with us, please feel free to get in touch through the contact form below.